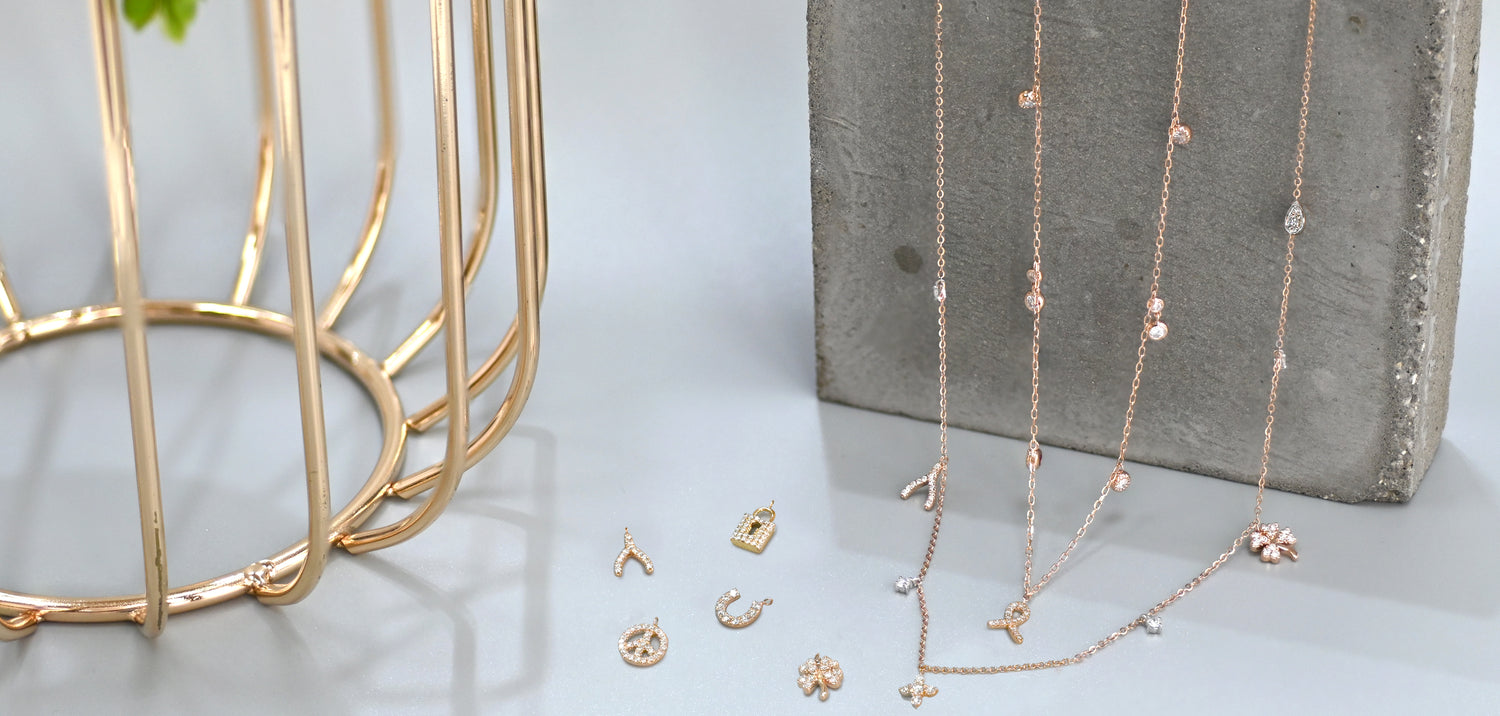 Design your own short chain
18K White Gold/Rose Gold/Yellow Gold chain, offering over 50 pendant options for you to choose from based on your preferences, creating your one-of-a-kind piece.
design now
Try it out Step 1. 2. 3
1) 18K White gold / Rose gold / Yellow gold

First, choose your preferred necklace color, 18K genuine gold, a premium jewelry material.

2) More than 50 pendants for your choice/combination

Self-established factory experienced masters, follow the traditional polishing and inlay method to produce, and through strict quality management to achieve the best jewelry works

3) Unique short chain

Customize a unique short chain that reflects your personal style and conveys heartfelt meaning.